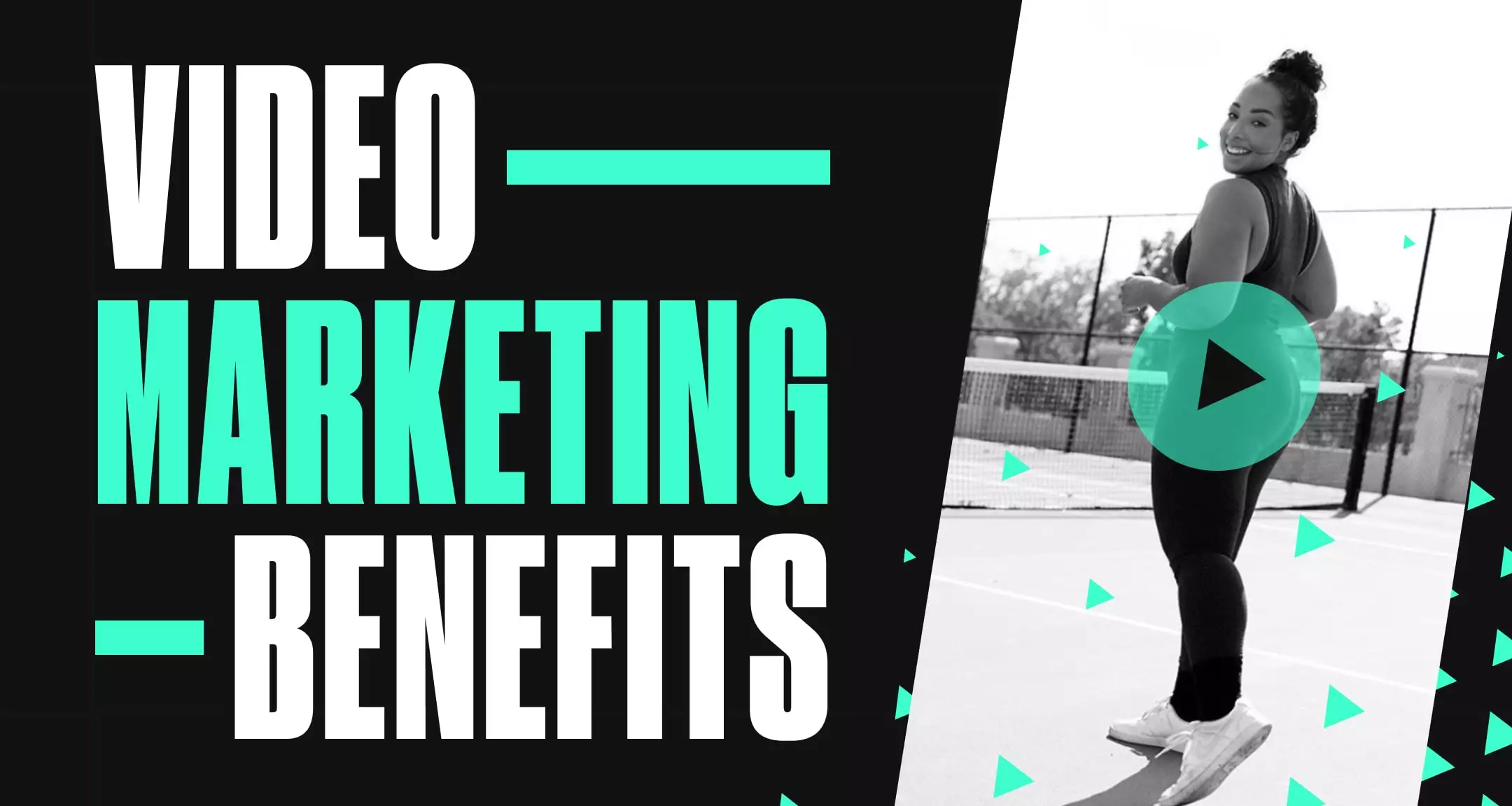 An eCommerce business needs many things to flourish: an exciting offer, impeccable service, and an ability to mine the latest gold, which is attention.
With video marketing, you can attract and retain attention in an era of distractions to break the barrier between you and your target audience.
Here, you'll find out how video marketing has transformed other eCommerce businesses and how it can help yours too.
Discover how video marketing can help your business: 7 powerful benefits for eCommerce.
There are over 26 million eCommerce sites on the internet, and if your brand will ever come out of the shadows with this growing number, video marketing is one strategy to implement. Even 70% of non-video marketers plan to start online video marketing in 2023.
Here are some unignorable benefits of video marketing:
1. Slice through the noise with videos

2. Boost visibility and traffic on search engines

3. Increase conversion rate through video content

4. Build deep connections with video testimonials and user-generated content

5. Showcase product features and benefits

6. Publicize compelling stories

7. Gain relevant brand partnerships
An authentic video marketing campaign helps you to differentiate your product or service from others. You can gain competitive advantage, engagement, and trust, which most eCommerce businesses need.
According to Wyzowl, 95% of marketers say video marketing has helped them build brand awareness since consumers use 17 hours to watch online videos weekly. These stats show that video marketers and your customers are interested in video content.
With a solid video marketing strategy, you can help potential customers become familiar with your product or service faster.
Here are some tips for cutting through the noise:
Build an irresistible product or service within a valid market.

Optimize video content for specific social media platforms.

Draft a detailed video strategy with specific goals you want to achieve.

Determine the types of videos you'll create: video ads, explainer videos, animated videos, live videos, educational videos, or regular brand videos.

Enhance your video creation process with quality audio equipment, scripts, voiceovers, and editing skills.
Case study: Last Crumb
Last Crumb started in 2021 with zero emails, no website, and no competitive edge except for their branding style, which shows in their unboxing videos. Last Crumb sold over $1 million worth of cookies within three months without spending a dime on marketing.
This great video of Last Crumb's gluten-free cookie has over 2.6 million views:
Derek Jaeger, Founder of Last Crumb, gives some insight for a new eCommerce business before even marketing:
"The product is above everything else. Too many companies out there are trying to sell their crappy products with genius marketing strategies yet end up getting caught in the cycle of paid customer acquisition and scrapping for every last cent of lifetime value. If you have to shove your product in someone's face to buy it, it's not good enough."
2. Boost visibility and traffic on search engines
Search engines love websites with videos; if you want to warm your way into Google's heart, use them more. When you embed videos, it boosts your website's appeal and increases the time potential customers spend on it, making Google happy.
Google owns YouTube, so a YouTube channel also helps your website appear more on search engine results. With YouTube videos on your website, you can earn backlinks to increase website authority and encourage social shares.
Also, Google's recent update offers more perspectives on search, including Q&A Forums and other social media sites like TikTok. This search engine will show real people's stories, advice, and tips in the perspective filter to bring diversity to search results.
Here's how to boost website SEO with videos:
Invest in video content marketing relevant to your potential customers and their pain points.

Add video content to your blog post to increase dwell time.

Include product demos on the landing page to improve customer experience.

Write clear video titles, tags, and descriptions for increased visibility.

Transcribe video content and ensure your videos are fully optimized for mobile users.
Case study: Beardbrand
The founder of Beardbrand, Eric Bandholz, grew this men's grooming brand with $30 in 2013. Through their blog posts and YouTube channel, Beardbrand used organic traffic to hit $100 MRR in 2019. With 1.97 million subscribers on YouTube and 714k on TikTok, Beardbrand continues to delight its community as a bootstrapped company.
There's even a welcome video on their homepage:
In a podcast interview, Eric Bandholz advises eCommerce businesses on video content marketing:
"Listen to your audience and kind of get a feel for what they want and the feedback they want. Then produce content based on their needs. Then as you continue to grow in scale, you're not going to get a shortage of content."
3. Increase conversion rate through video content
One of the greatest challenges an eCommerce business can face is having many website visitors who never convert. Video marketing helps you change the narrative.
Videos keep your customers engaged, spur your target audience into action, and enhance lead generation. Since more mobile users are shopping online, videos can help customers imagine how a product will suit them without visiting a physical store.
Product photos are great, but when accompanied by product videos, it creates an immersive experience.
Convert more prospects with these hacks:
Include an actionable call to action in your videos but avoid being salesy.

Create shoppable videos for social selling to shorten the checkout process. Here's a video that explains the relevance of shoppable videos to your eCommerce business:
Make your website trustworthy with transparent pricing, positive reviews, business details, and an about us section.

Add a high-quality video to your eCommerce store.

Include a link to your website on your social media page.
Case study: Artsabers
Artsabers achieved a 26% increase in conversion after creating shoppable videos using Videowise. Committed to creating lightsabers for Star Wars Fans, Artsabers has showcased its unique value proposition by embedding videos in its Shopify store.
Boost your conversion rate by booking a demo with Videowise today.
4. Build deep connections with testimonials and user-generated content
90% of customers admit that authenticity plays a major role when deciding on supporting brands. And nothing screams "authentic" louder than content created by another customer.
Video testimonials and UGC content have blown up on social media because people trust your brand when their peers sing your praises on mountain tops.
User-generated content and customer testimonial videos can save you the cost of hiring a content director while helping you gain credibility. Happy customers are simply the best salespeople.
How to gain customer testimonial videos and UGC content through your video marketing efforts:
Provide an impressive customer experience from the awareness to the decision stage to attract loyal customers.

Build a personal connection with your customers by asking for their opinion and preferences.

Run a challenge or contest on social media platforms and provide incentives.

Track social mentions using AI social media tools which you can turn into UGC video content.

Create a community feel by replying to comments, DMs and engaging with followers on social media platforms.
Case study: Glossier
Glossier goes against the norm in the beauty industry by asking customers what they want rather than making them feel inadequate. Founded in 2014, it crossed $100 million in revenue by 2018 by democratizing the conversation about beauty and treating each customer as an expert with experiences they can share.
Here's a Get Ready With Me session with Olivia Rodrigo:
Emily Weiss, Founder of Glossier, shares her perspective on user-generated video content with Vox:
"At Glossier, we've really taken user feedback and asked them for things like what products to make, where to go in terms of pop-ups or countries, and fundamentally, we have been able to really change the relationship between brands and customers."
5. Showcase product features and benefits to boost sales
If a picture says 1,000 words, then videos would be 60,000 more. Statistics show that viewers remember 95% of the information in a video compared to only 10% in a text. Video content is important if you want users to retain your brand message.
Video marketing helps you to communicate your product features and benefits in a persuasive manner using visuals. It allows you to leverage the power of product videos, how-to videos, explainer videos, and live videos to shed more light on the value of your product.
Product descriptions are notorious for putting users to sleep, but with eCommerce videos, you can create a graphical image in your audience's mind that'll stick.
These video marketing ideas can help you increase sales:
Display your unique selling proposition

Create unboxing videos to help customers understand your products better

Encourage target consumers to watch the entire video with a compelling brand story.

Set clear expectations before creating the video footage.

Select the ideal social media networks for your video style.
Case study: Away
Away is a lifestyle brand that creates superior travel experiences. Instead of creating a product video of zippers and just luggage, they've helped customers see how to incorporate these products into their lives.
Check out this interesting video about Away's neon collection luggage:
6. Publicize compelling stories
Customers can forget your product features and benefits, but they'll always remember how your video content made them feel. Storytelling uses a "show, don't tell" approach, which helps you create a compelling feel for your target audience.
When eCommerce businesses tell their stories through a solid video marketing strategy, it produces brand advocates and creates a lasting impression. Customers are interested in origin stories, customer success stories, behind the scene stories, and even employee stories.
Stories humanize your brand and help customers understand your motivation behind serving them. You can strengthen your video marketing campaign with stories and even reduce the need to spend on video ads.
Tips for creating an unforgettable story for your video marketing campaign:
Create your ideal characters for the narratives you tell and align them with your buyer personas.

Structure your stories to include an ideal plot, challenge, and solution.

When telling your brand story, be honest and open about why you chose your specific industry.

Speak about the possible innovations and improvements you've included in your product or service.

Ensure your story highlights your customers' challenges and how you solve them.
Case Study: Warby Parker
This eyewear brand has revolutionized its industry by creating affordable glasses users can try at home. Before videos became popular, Warby Parker had been sharing its origin story. Through video campaigns, this story has gone across different digital and social channels.
They also have a social mission of giving out free glasses to the needy, making customers more committed to using their products.
Warby Parker's intriguing origin story in a nutshell:
7. Gain relevant brand partnerships
There's only little your in-house team can achieve for your eCommerce brand. What you need is an entire community to thrive. Partnering with creators, influencers, and even investors can help you go the extra mile quickly.
Video marketing positions your eCommerce brand for relevance in the eyes of possible partners. If your product is great, you can have partners willing to help you hook your horn and create content tailored to your needs.
Use eCommerce videos to attract the right brand partners with these tips:
Partner with creators who understand your target consumers and the social media platform you're using.

Give partners wings to fly to explore their creativity and show their authentic side to your audience.

Take the laid-back approach that prioritizes entertainment and educational video content.

Experiment with different video marketing ideas and choose what suits your brand.

Create an affiliate program to attract eager brand partners to promote your product or service.
Case study: Olipop BDC
Olipop, popularly known as "TikTok soda," has focused all its energy on creating video ads on TikTok to drive engagement. The hashtag #OlipopPartner has garnered over 560 million views on TikTok in 2 months, surpassing their in-house team's results.
See this great example of a video marketing campaign Olipop had with American singer Camila Cabello:
Steven Vigilante, Director of Growth and Talent at Olipop, shared on Ad Age:
"We've never tried to get people to buy anything—I think that's really important. People come to TikTok to be educated and entertained. And if you think about it, if some random person comes across your video and has no idea who you are, you have to give them a reason to stay, not throw promo codes in their faces."
Harness the power of video marketing to scale your business!
Video marketing, when done right, delivers outstanding results. But to build a powerful video marketing campaign, you'd need a powerful video marketing tool - one that doesn't slow down your website while at the same time delivering an outstanding user experience.
If you're ever on the lookout for such a solution, Videowise is what you need. Videowise helps eCommerce businesses tap into the power of shoppable videos.
No more having to deal with slow websites, videos taking forever to load, and lack of interactivity.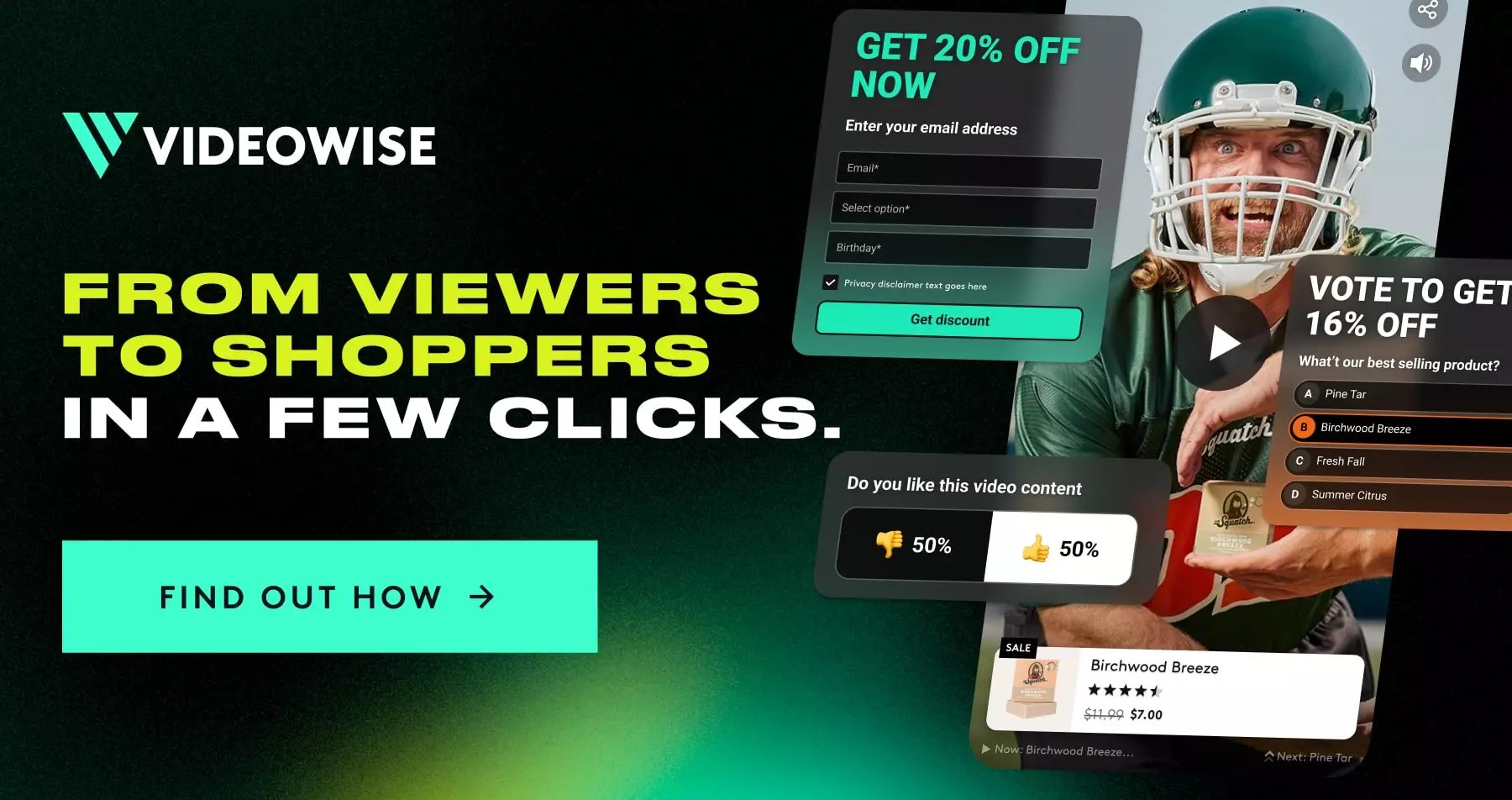 To learn more about Videowise, book a demo today.

Funmilola Fadairo
Fadairo Funmilola works with a marketing agency as a content marketer for B2B, Sales, and eCommerce. When she's not working, she has her nose in a self-help book. She loves singing high notes, spending time with family, and infusing sarcasm in serious conversations. Find her on LinkedIn.
Keep up with the latest trends in eCommerce video experiences