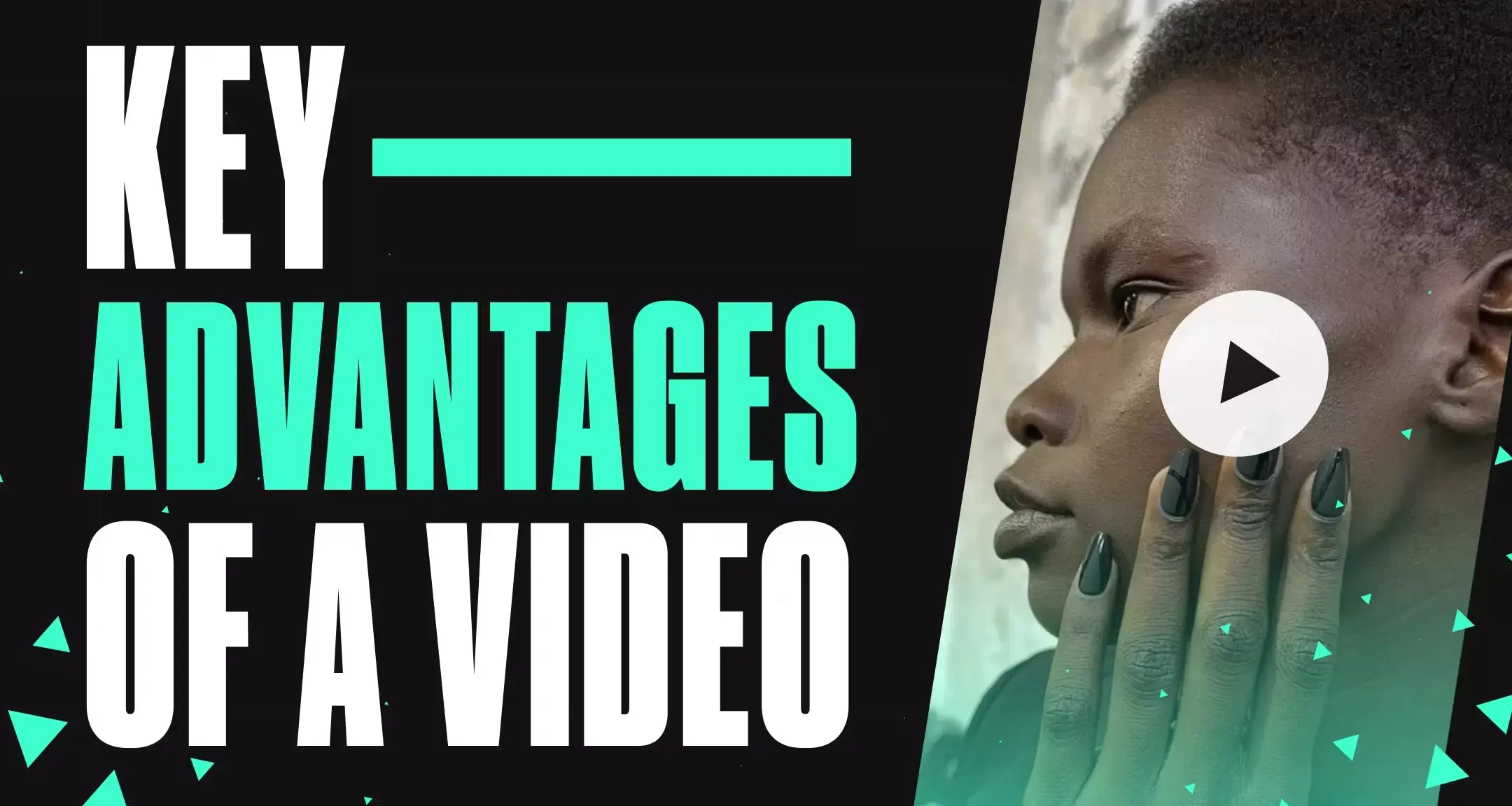 Incorporating videos into your website stands as a powerful strategy to elevate your eCommerce game. Yet, what precisely encompasses the benefits of a video within the realm of online shopping?
In this guide, we're about to dive into the wonderful world of video advantages. Get ready for a sip of knowledge as we explore how various types of eCommerce videos can be your ticket to realizing both your instant wins and your grandest aspirations.
Want to know the key highlights? We've got you:
1. Videos help you educate and enchant your target audience

2. Show off your product's value and USPs

3. Provide the personalized, frictionless shopping therapy your customers deserve

4. Offer solid social proof to build brand trust and credibility

5. Help make an impression without breaking the bank

6. Give you access to those hard-to-reach niche audiences

7. Allow you to interact and engage with customers in real-time to better understand their needs
Let's get started.
1. Help you educate and enchant your target audience
Videos educate and captivate your intended audience. By visually presenting information, videos cater to different learning styles, making complex concepts easier to understand. They allow you to break down complicated topics into easily digestible segments.
Explainer videos stand out as a prime example. They are engaging, informative, and visual explanations that not only tell your story but also enhance your marketing strategy by capturing your audience's attention.
"These videos allow brands to effectively communicate the unique value propositions of their products, demonstrate their features, and highlight how they can solve their customers' problems," explains Mihaela Elena Tudorache, product manager at Videowise.
Just look at Wallprotex's product explainer video — with its quirky chalkboard animation and succinct minute-long format, it's the perfect example of how to showcase your brand and its offerings in a creative and engaging manner.
But it's not just about aesthetics. Explainer videos also give you the opportunity to showcase what sets you apart from the competition. By demonstrating your brand or product's USP, you can establish a deeper connection with your audience and show them why they should choose you — your product.
2. Show off your product's value and USPs
Videos provide a dynamic and engaging platform to effectively display your product's value and unique selling points (USPs). Through visual storytelling, demonstrations, and compelling narratives, videos breathe life into your product, offering a sense of its features and benefits that static images or text descriptions often fall short of achieving.
From illustrating step-by-step usage to incorporating customer testimonials, videos offer versatility across platforms, ensuring your product's USPs reach a wide and diverse audience, ultimately leading to a more convincing and impactful representation of your product's value proposition.
How-to videos are like the superhero version of product videos — they go above and beyond to showcase your product's full potential.
By allowing shoppers to visualize themselves using your product and experiencing its benefits. Plus, they eliminate any doubts and stress regarding your product's quality and value, making shoppers more comfortable making a purchase after watching the video.
Bloom & Wild is a pro at creating how-to videos that keep customers engaged and convert potential buyers. Its flower arranging tutorial, for example, not only helps existing customers make better use of their products but also provides valuable content to potential customers.
The video teaches you how to arrange flowers like a professional using — you guessed it — Bloom & Wild flowers.
It cleverly highlights the brand's USP of selling flowers in bud form so shoppers can watch them bloom and improve over time. Viewers get a sneak peek of the magic Bloom & Wild products can bring without sounding too salesy.
3. Provide the personalized, frictionless shopping therapy your customers deserve
Videos have the remarkable capability to offer personalized and frictionless shopping experiences, providing your customers with the tailored retail therapy they truly deserve.
Shoppable videos take this a step further by seamlessly integrating entertainment and shopping, allowing viewers to directly engage with the products they're interested in. With interactive elements embedded in the video, customers can explore, gather information, and make purchases without leaving the video interface.
"Having the option to click on the video to make an immediate purchase eliminates the need for customers to search for their products separately. This not only simplifies the buying process but also reduces the chances of them getting distracted or losing interest before completing the purchase," says Mihaela.
Plus, with interactive videos placed strategically across all touchpoints, you can give personalized information to shoppers that inspires them to take action. It's like having a personal shopping assistant right in their pocket!
Take dog shoemaker RIFRUF, for example. They teamed up with Videowise to create on-site shoppable videos showcasing their products' unique value. By captivating viewers and educating them on the benefits of RIFRUF shoes, they're driving conversions and winning over pet owners everywhere.
4. Provide solid social proof to build brand trust and credibility
Product review videos and testimonials are different in essence, where a third party gives the former, and the latter comes directly from the customers. But for the purpose of this blog, we'll treat them as one.
Testimonial videos and product reviews are the ultimate stamps of approval for your products or services that come straight from the horse's mouth — your customers. As they share their experiences and provide genuine feedback, these videos are the easiest way to show social proof and build credibility.
In fact, including video testimonials and product reviews on your eCommerce website can increase conversion rates by up to 80%, providing potential customers with a better understanding of your product's benefits and creating a strong reputation that sets you apart from the competition.
Custom closet and organizer makers The Closet Works have nailed it with their fun testimonial video that engages and delivers an authentic experience. It showcases real opinions from satisfied customers, demonstrating excellent products in action.
What sets this testimonial video apart is the inclusion of actual closets from The Closet Works, alongside cheeky testimonials from amazed customers. You can see the genuine excitement on their faces as they marvel at the final product, proving that The Closet Works is a company you can trust when it comes to closets.
5. Allow you to make an impression without breaking the bank
Videos offer a cost-effective way to leave a lasting impression without straining your budget. With today's accessible technology, creating compelling videos has become more affordable than ever.
By employing creative strategies such as user-generated content, animation, or simple DIY-style videos, you can convey your message in a visually engaging manner without incurring exorbitant expenses.
For example, user-generated content (UGC) videos amplify customer voices and experiences, building trust and boosting conversions at a fraction of the cost of traditional marketing campaigns. Plus, with the rise of Instagram Reels and TikTok videos, there's never been a better time to harness the power of UGC videos.
The beauty of these types of videos is that your customers do all the heavy lifting, from content creation and editing to social media sharing, all with a simple request from you. By reaching out to happy customers, you can get authentic videos that showcase your product in a positive light with little to no investment
Not only do UGC videos save you money, but they also build better trust among customers and nurture a community that can lead to more interactions and conversations. It's a win-win situation for everyone involved.
Skincare brand Dieux Skin leverages UGC videos to share the positive effects of their products, with real customers sharing their unfiltered opinions and showcasing their before-and-after transformations, or you can find more UGC video examples in one of our latest articles.
By starting with relatable problems, these videos keep viewers engaged and offer proof of results, making them more likely to trust and convert. With UGC videos, you can turn your customers into your biggest brand advocates, all while keeping your budget intact.
6. Give you access to those hard-to-reach niche audiences
In today's world, influencers are the online equivalent of Hollywood celebs — powerful and worth their weight in gold. In fact, the influencer market in the US is valued at a whopping $16.4 billion, according to Statista. So, as an eCommerce seller, it's only logical that you harness their influence to create buzz around your brand.
By creating a wide range of content, from unboxing videos to product demos, influencers can help you gain more brand visibility and drive sales. Their endorsement can boost your brand's credibility, especially if they can reach out to a niche audience that's interested in your products or services.
But to reach the right audience, you need to partner with the right influencers, a.k.a creators with followers who trust them and their opinions. You also want to keep an eye out for influencers who can target niche groups of potential customers who are genuinely interested in your products.
Once you've found them, make sure the content they create is engaging and draws in their followers. This simple move can help you achieve your eCommerce goals in no time!
Nike is a brand that knows how to make the most of influencer marketing. They frequently team up with the YouTube channel What's Inside to review and showcase their sneakers. And the presenters? They do an excellent job of highlighting the shoes' unique selling points without coming off as too hard.
7. Allow you to interact and engage with customers in real-time to understand their needs better
Videos provide a dynamic platform to foster real-time interactions and engagement with customers, enabling you to gain a deeper understanding of their needs.
Live streaming and interactive videos empower you to directly connect with your audience, answer their questions, and address their concerns at the moment. It's a truly immersive experience that makes your brand come alive and strike a chord with your target customers.
Take Newegg's live stream video, for example. It's clear, concise, and structured, making it easy for viewers to follow along and engage with the content. This interaction also helps Newegg get valuable insights into what its audience wants and needs, creating a special bond that sets them apart from the brand's competitors.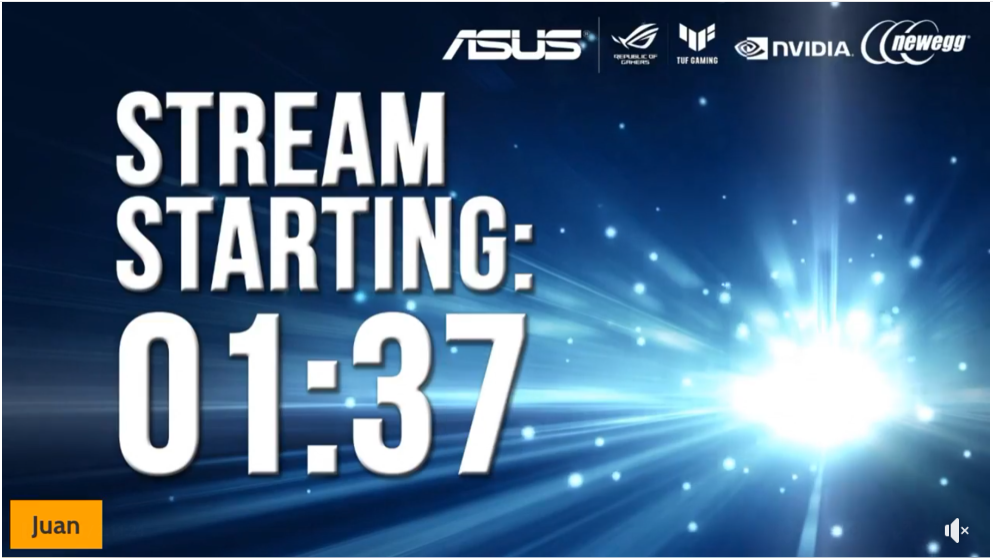 And the best part? You can record your live streams and repurpose the content on your social media and newsletters, which can eventually drive more traffic to your eCommerce site. Live videos are like a marketing trifecta — building relationships, generating content, and driving sales all at once!
Start making shoppable and interactive videos with Videowise
So that was a quick rundown of how different types of videos can help you achieve your eCommerce goals. But there's more — with so many ways to enhance the customer experience and drive traffic and sales, you've only scratched the surface.
To really kick things up a notch, make your videos more interactive. Partner with an eCommerce video platform like Videowise to add embeddable links, such as a call-to-action, shoppable product links, and other elements that encourage active participation from those watching videos. You can also add polls, surveys, and quizzes to increase user engagement and keep shoppers hooked.

Rana Bano
Rana Bano is a one-part B2B content writer and one-part content strategist. She uses these parts to help SaaS brands tell their story, aiming to encourage user engagement and drive traffic.
Keep up with the latest trends in eCommerce video experiences