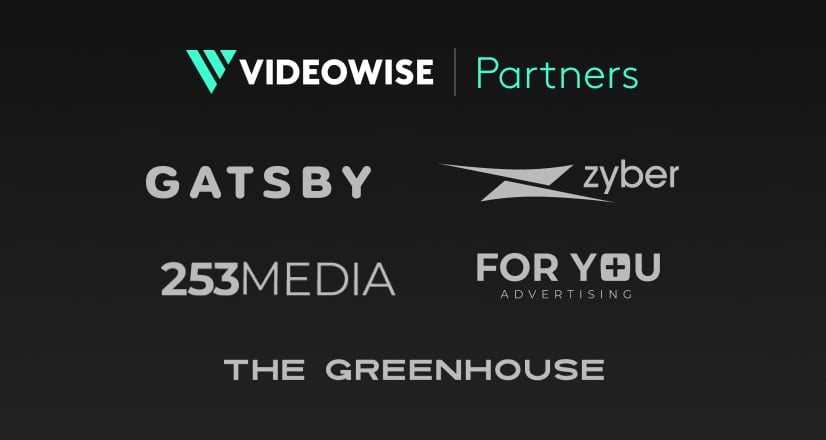 We like to think of partners as friends who can introduce us to new movies, new bands and why not, new friends? So that we can all grow together and make the right noise to the right people.

That way we are setting ourselves up for success, because a single business can not deliver all the needed value in such a dynamic and continually changing environment.

We continue to do what we do and do it well and on top of that we try to build synergistic relationships.

Today, we are super excited to announce our newest partnerships and we are going to give each of them a 'Haaaave you met Ted' moment, so that you can briefly get to know them.

Drum roll, please!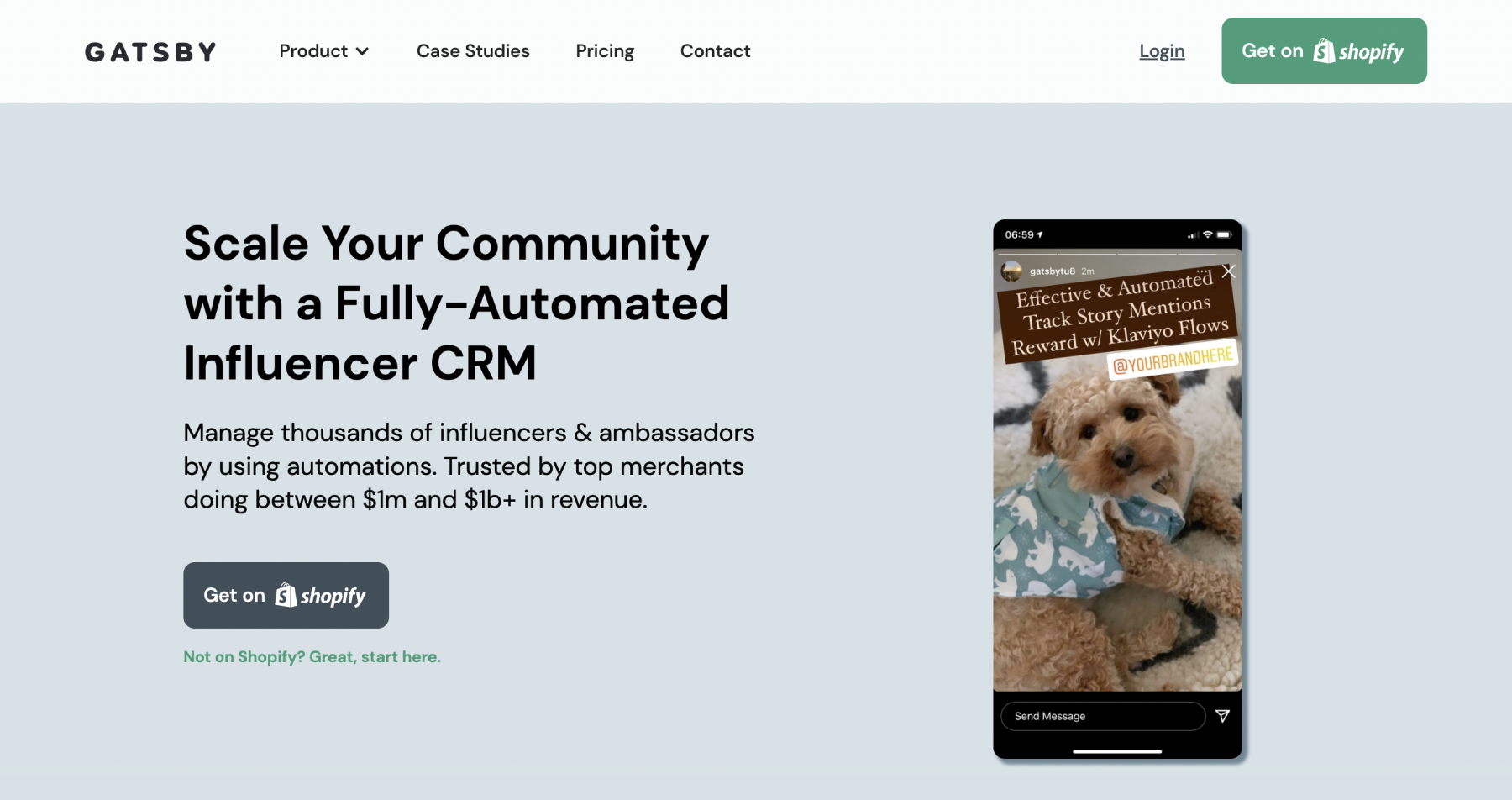 Why/when to use Gatsby:
If you're a merchant that is manually tracking your influencer engagements;
You have an ambassador or affiliate program, but its not growing fast enough;
You want more UGC for ads & marketing;
You can't keep up with inbound DMs from influencers;
You have a growing customer community, but not enough community managers.

What is Gatsby?
Gatsby is a tool to manage influencer, ambassador, and community relationships at scale.
It gathers data from your customers' Instagram and TikTok profiles to properly incentivize them to mention your brand in Instagram Stories, Posts, and TikTok UGC.

How?
The entire strategy is automated end-to-end using Gatsby insights that are then integrated with workflows in Klaviyo, Gorgias, Yotpo, and more.
Gatsby makes nano & micro-influencer marketing fun and easy and their 5-star rating shows just how committed they are to helping your business.
Gatsby treat: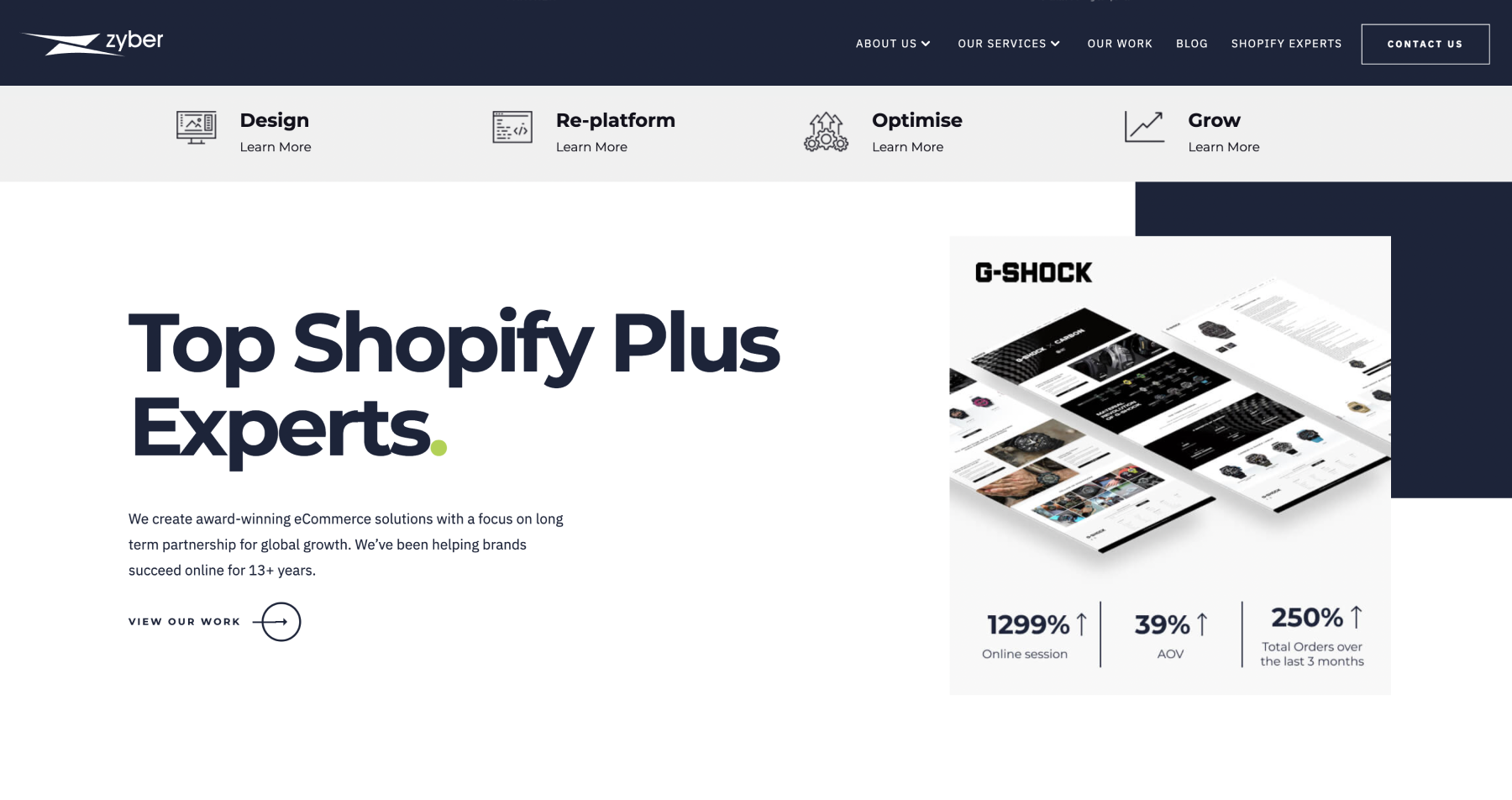 Why/when to use Zyber:
If you are a local or global brand striving for competitive omnichannel solutions;
You want to develop strategic roadmaps to overcome unique challenges and convert traffic into sales;
You are looking for a long-term partner to assist you in developing and implementing your omnichannel eCommerce strategy.
What is Zyber?
Zyber is an award winning digital agency based in Auckland that develops professional websites built for generating growth & conversions.
They recognize the value of building long-term relationships with their clients and collaborate with them to help them flourish online.
How?
Their dedicated team of digital strategists uses integration commerce to connect their clients' websites with products, services and platforms to boost their online conversions and drive sales.
Zyber treat: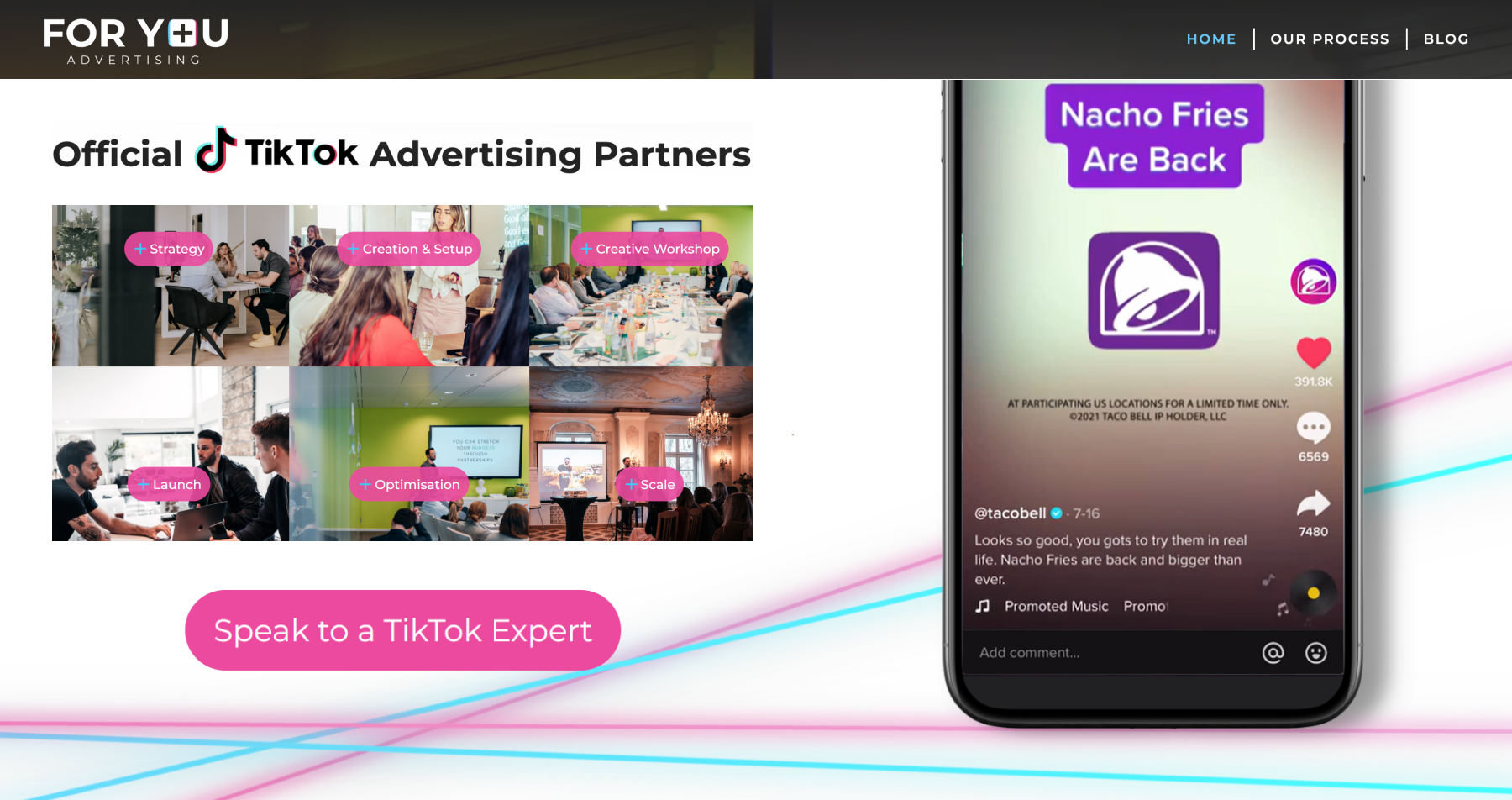 Why/when to use For you Advertising:
You're missing out on your target group in their most relaxed and open state;
Your viewers will be influenced in their purchasing decisions by 83%. Even when they aren't in the mood to shop, 71% are motivated to do so;
If you are selling to 19 to 34 year old's, that make up almost two-thirds of the users;
You want to storm TikTok early and intelligently.
What is For you Advertising?
They are a TikTok Advertising Partner, with early access to Alpha + Beta features on the platform, best placed to help you reach your audience through TikTok advertising.
How?
With direct and dedicated support from the TikTok Team, they offer unrivaled insight into the platform which informs every part of their process from creative production to performance marketing. They will help you create a bespoke and intelligent roadmap to your brand's success.
Based on their proven scaling techniques, you will consistently develop real content that will constantly deliver ROI.
For you Advertising treat: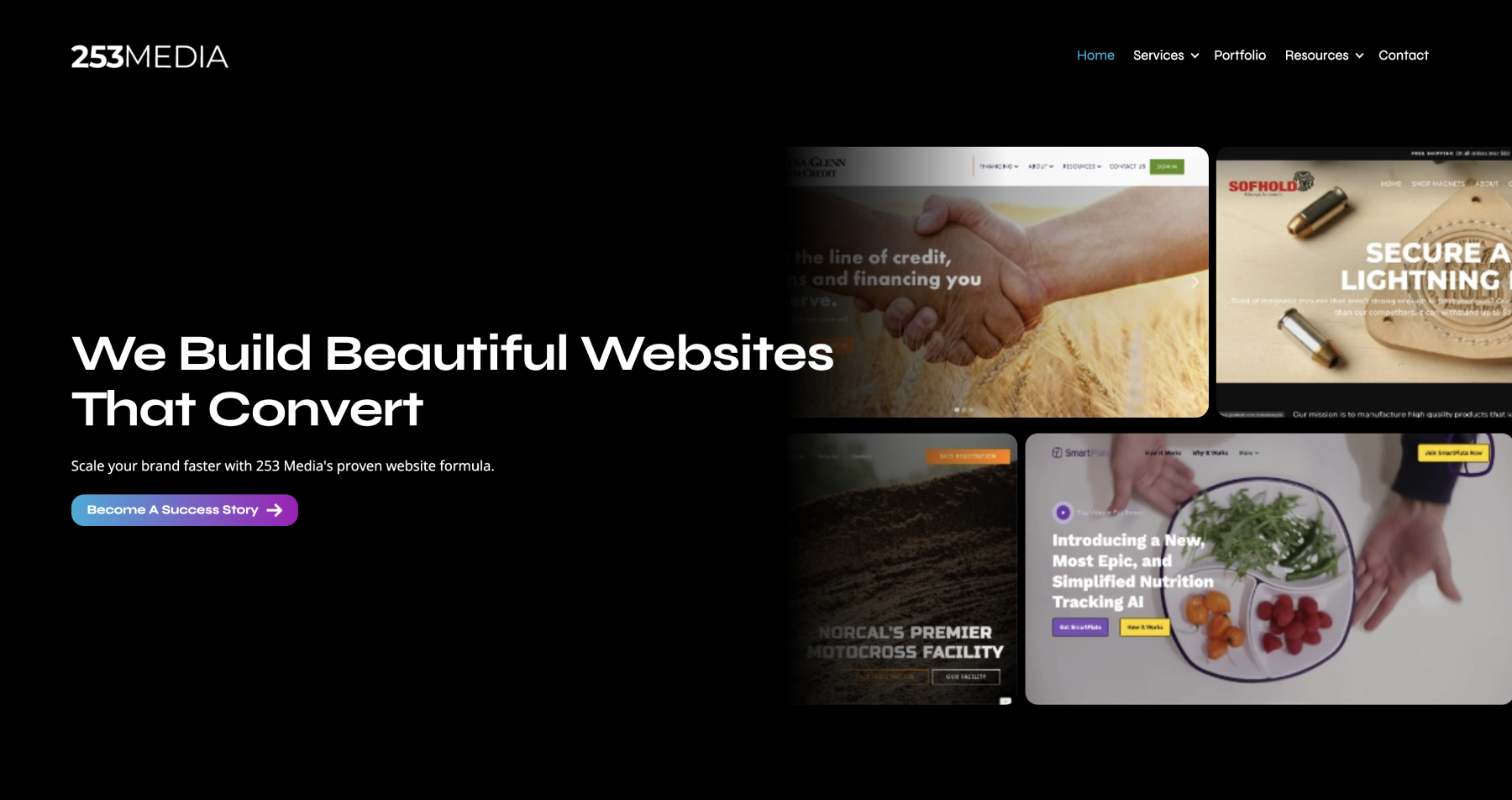 Why/when to use 253 Media:
If your businesses has a low social presence
You want a beautiful and high-performance website that helps you scale faster
You want to engage your audience with professional-grade photo and video content


What is 253 Media?
253 Media is a Utah-based web design, SEO, and paid ad agency dedicated to helping passionate brands profitably scale.
How?

Their dream team of industry leaders are using proven strategies designed for profitability, that aim at consistent growth. Without a strategy that focuses on what actually matters, likes and views are meaningless.
Their 2021 stats show 350% average client revenue growth and 104% average conversion rate increase. Granted, 9,921 cups of coffee were needed in the process. We get it, guys.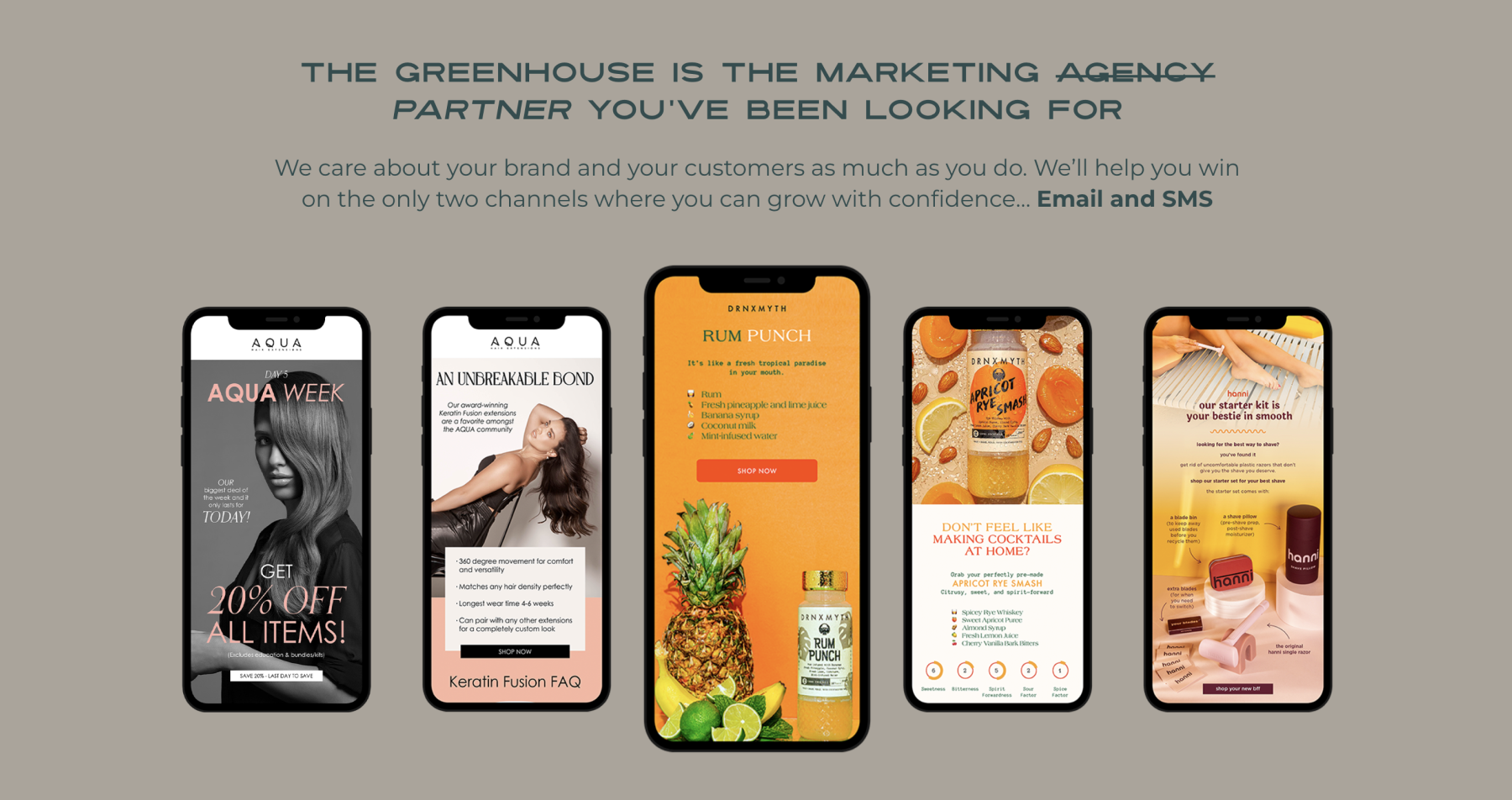 Why/when to use The green house:
You want to build a solid and branded email and SMS strategy
You want to drive more customer acquisition and retention
You want to increase your sales


What is The green house?
The Greenhouse is an email and SMS marketing squad that partner with e-commerce and tech companies to act as an extension of their team and help them take their email copywriting and design beyond the one-size-fits-all market.
How?
By creating and executing exceptional email and SMS strategies that build long-term customer relationships and increase your sales.
If you're ready to grow, start chatting with them.
The green house treat:
Book a 30-minute call for a FREE email marketing audit*
We are super stoked about all these new partnerships and we are looking forward to creating value for your brand. For now, we are more than happy to've been their wingmen.

*Mention VideoWise when contacting each one of the partners presented in this article so you can enjoy the offered discount/ perk.

Gabriela Tudorache
Partner Marketing Manager
Keep up with the latest trends in eCommerce video experiences