Find out more about tech stacks for agencies built for an omnichannel experience in the latest must-read guide created by Ecommerce Partnerships in collaboration with Videowise, Klaviyo, and more. You will also find expert quotes about how to stay ahead of the competition and optimize your business operations.
Omnichannel evolution has happened so quickly, especially during the pandemic, and unfortunately, not all technologies managed to keep up with the latest changes.
What is an omnichannel experience?
Offering an omnichannel experience means providing a seamless and consistent shopping experience across multiple touchpoints, such as a website, social media, mobile app, physical store, or customer service. The idea of omnichannel eCommerce is to remove any barrier between channels and offer customers a personalized experience that fulfills their needs.
Leveraging the new stack tech built around omnichannel commerce offers businesses new marketing strategies that aim to connect the consumer everywhere through scalable personalization that uses zero-party data to segment customers and prospects based on their traits. Omnichannel marketing is how brands build customer experience strategies that improve acquisition, build loyalty, and drive retention and reviews.
Brands and retailers need to shift from a traditional tech stack with customed built technologies high in expenses and with a steep learning curve and move towards omnichannel solutions that put customers at their center.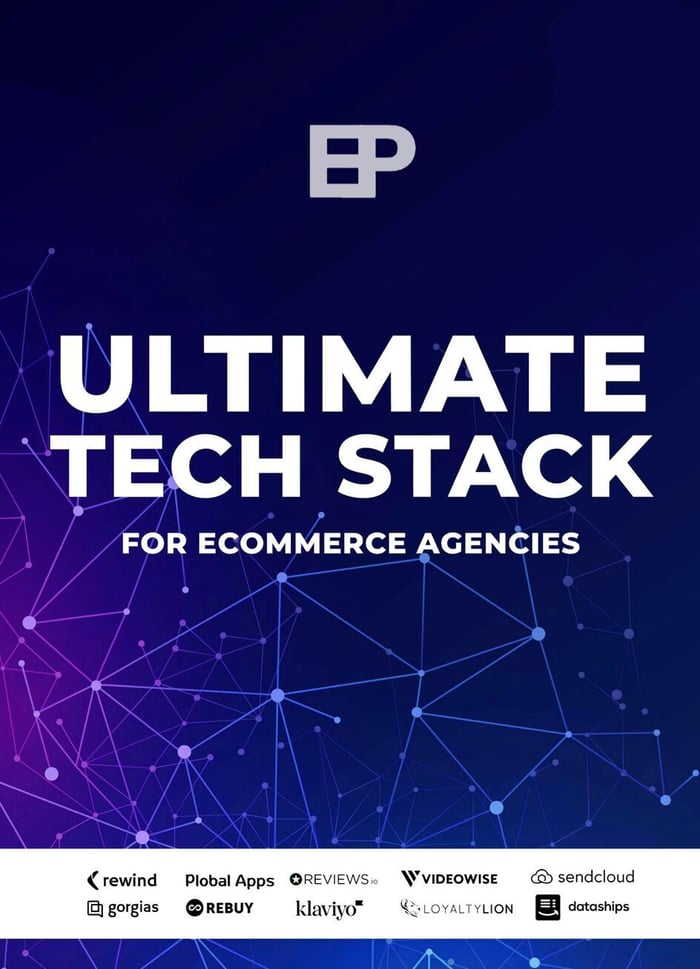 Ultimate Tech Stack for eCommerce Agencies highlights
Why should merchants invest in helpdesk software

The impact of reviews and UGC

Why brands should rethink how they collect personal data

How to build a loyalty program

Why should eCommerce brands use shoppable videos

The power of personalized messaging

How does a shipping solution help you scale your eCommerce business

Learn more about data security and protection.
This ebook can help you
Enhance customer experience and business needs

How you should collect personal data

Optimize your omnichannel strategy with personalized product offers

Foster customer loyalty

Learn more about eCommerce metrics to grow with shoppable videos

Create a seamless user experience on mobile apps

Find more about the challenges there are when scaling your eCommerce business

Learn about the importance of data security and protection in eCommerce.
So if you're looking to create an omnichannel experience for your agency, be sure to check out this essential ebook from Ecommerce Partnerships today!
Keep up with the latest trends in eCommerce video experiences