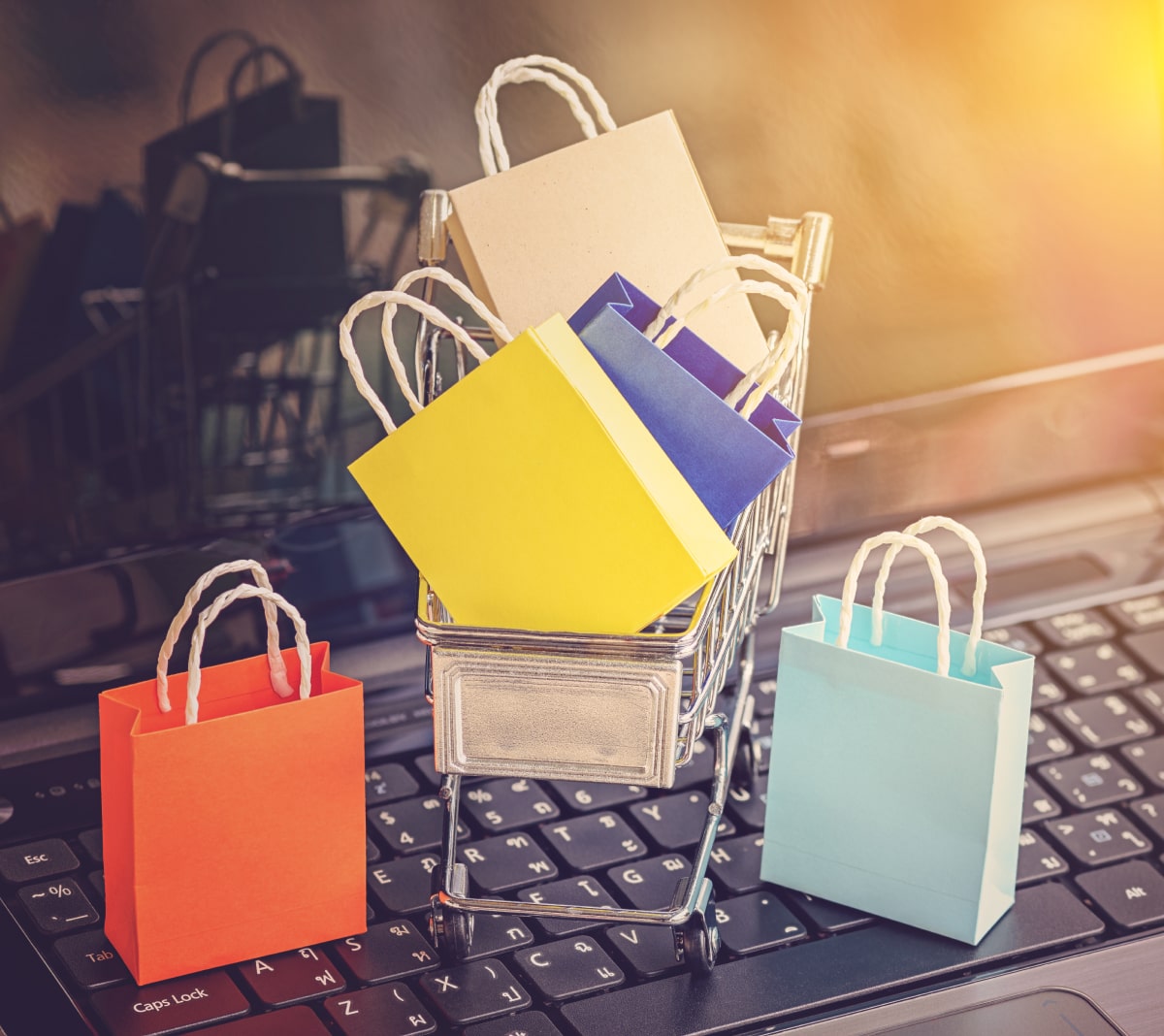 eCommerce channels can sometimes be confusing, and we get it if you haven't nailed your video marketing strategy down to the smallest details (just yet). No worries, though. That is precisely why we're here: to help you pick the channels that best suit your video marketing in eCommerce.
First Things First: Why Do Video Marketing in eCommerce?
Video marketing is powerful -- and it's not us saying it. It's data. For instance, in 2022, an overwhelming 88% of consumers want to see more videos from their favorite brands.
It makes sense: video is easy to "consume." Surprisingly for many, though, the reason humans like videos so much are not because the digital world has made us lazy. We like visuals more than writing because we're built that way (our brains process visual information 60,000 times faster than writing).
Video marketing is powerful because internet speed has grown increasingly better every year. Gone are the days when you'd have to buffer a 10-minute video for the duration of a full-on Yoga class. It takes seconds now. And we really, really like it.
Why video in eCommerce, more specifically?
Because people don't consume video just for cute kittens and funny snippets of daily life, they also watch videos to document themselves before buying something. They watch reviews, unboxings, tutorials on using certain products, and more. And they like it too. To be more specific, 46% of consumers want to watch product videos before buying.
Want more juicy information about video marketing in eCommerce? Shopify's 2022 Future of eCommerce Report also emphasizes social commerce and shoppable videos (wink-wink).
But let's not dive into that here and instead come back to the main topic of our conversation: what are the best channels for video marketing in eCommerce?
Glad you asked.
Let's dive in.
YouTube
Like it or not, YouTube is still very much around. Yes, ads may be annoying for some people. And yes, the platform is filled with fake-fluencers galore. But then again, so is the entirety of the Internet, so that doesn't mean you shouldn't give credit where credit is due (to YouTube, that is).
Use YouTube for product reviews, encourage your customers to publish their own User Generated Content on there, collaborate with influencers to get your products in front of the market, and make the most out of the largest video platform in the world. It will be more than worth it.
Who is it for?
Everyone. Quite literally everyone. This is both great and not that great if you consider that, depending on what products your Shopify store sells, your YouTube niche might already be quite crowded.
Instagram
You cannot simply ignore that Instagram is an increasingly video-focused platform. And do you know what's so great about it? It's simply not only is it a video-friendly platform, but Instagram has also made its algorithms significantly more conducive to videos. Even
Although Instagram is known for its photo-heavy feed, people have spent more time watching long-form videos on the platform. So throw in your hat and claim your piece of that space before it gets eaten up by other channels.
Who is it for?
Shopify stores targeting women will be more likely to succeed on Insta (as 68% of the Instagram users are women). However, it doesn't mean that, with the right mindset, campaigns, and targeting, you won't benefit from using Instagram if your products tend to be more male-oriented.
Fashion, travel, cooking, beauty, and wellness are, in general, quite successful on Instagram. But again, it's not an unbreakable "rule" of any kind, so experimenting and seeing what works is your best bet.
TikTok
What started as a video platform that was a bit reminiscent of Vines (do you even remember that?) and a social media channel geared at pre-teens rapidly grew into a significant hit in the world of social media. TikTok is so wildly popular that it has already reached past the 1 billion users milestone. With 4 billion Internet users in the world, that means that nearly a quarter of the people online are also on TikTok.
Who is it for?
No matter what your Shopify store focuses on, you will find your audience on TikTok as well. There's something for everyone there. Unlike YouTube, however, TikTok is not as crowded from a business standpoint, so it might help you get a better chance to get some traction for your Shopify store.
Vimeo
If YouTube is the most popular video marketing channel in eCommerce, Vimeo would be its fancier and more creative cousin. Think movies. Think HD quality. Think eye candy taken to the next level.
Vimeo channels are a bit more non-commercial than YouTube channels, so if you're looking for a place to host your latest short film collection, this is the right place for you. It's also the right place for video content without ads, sophisticated product videos, and high-quality channels.
Who is it for?
If you want a less crowded space than YouTube and the quality of your videos (as well as the quality of the platform they appear on), Vimeo is for you.
Facebook
Despite all the scandal, drama, and meta-discussions Facebook has been dancing with in the past few years, it looks like the platform is here to stay. And yes, it's still a great place to upload videos.
The most recent change - the autoplay update is yet another thing that will make getting your Shopify store on Facebook more important than ever before. It might not be as cool as Instagram or TikTok, but there are over 200 million people who use Facebook each and every day, and that's not short of amazing.
Who is it for?
Everyone is on Facebook, but that doesn't guarantee your ads or video content will work like magic on this platform. Same as in the case of Instagram (and any other platform, really), it's best to test things out and see of Facebook works for your specific niche. You might be in for a surprise even if you don't really believe in the power of Facebook to bring actual customers to your (digital) doorstep.
Your Website
It's not that everything mentioned above isn't compelling (because it is, mainly due to the reach all these platforms can offer you).
It's just that it is sometimes better to invest in your own house too, not just those you lease. And this tip of advice is valid for everyone - within the eCommerce field, in the Shopify ecosystem, and beyond.
Bringing video to your Shopify website is a lot easier and less costly than you might think (wink-wink again). We can help with that. Just click the big button below and book a meeting with us, and we'll walk you through VideoWise.
Octavia Drexler

Keep up with the latest trends in eCommerce video experiences