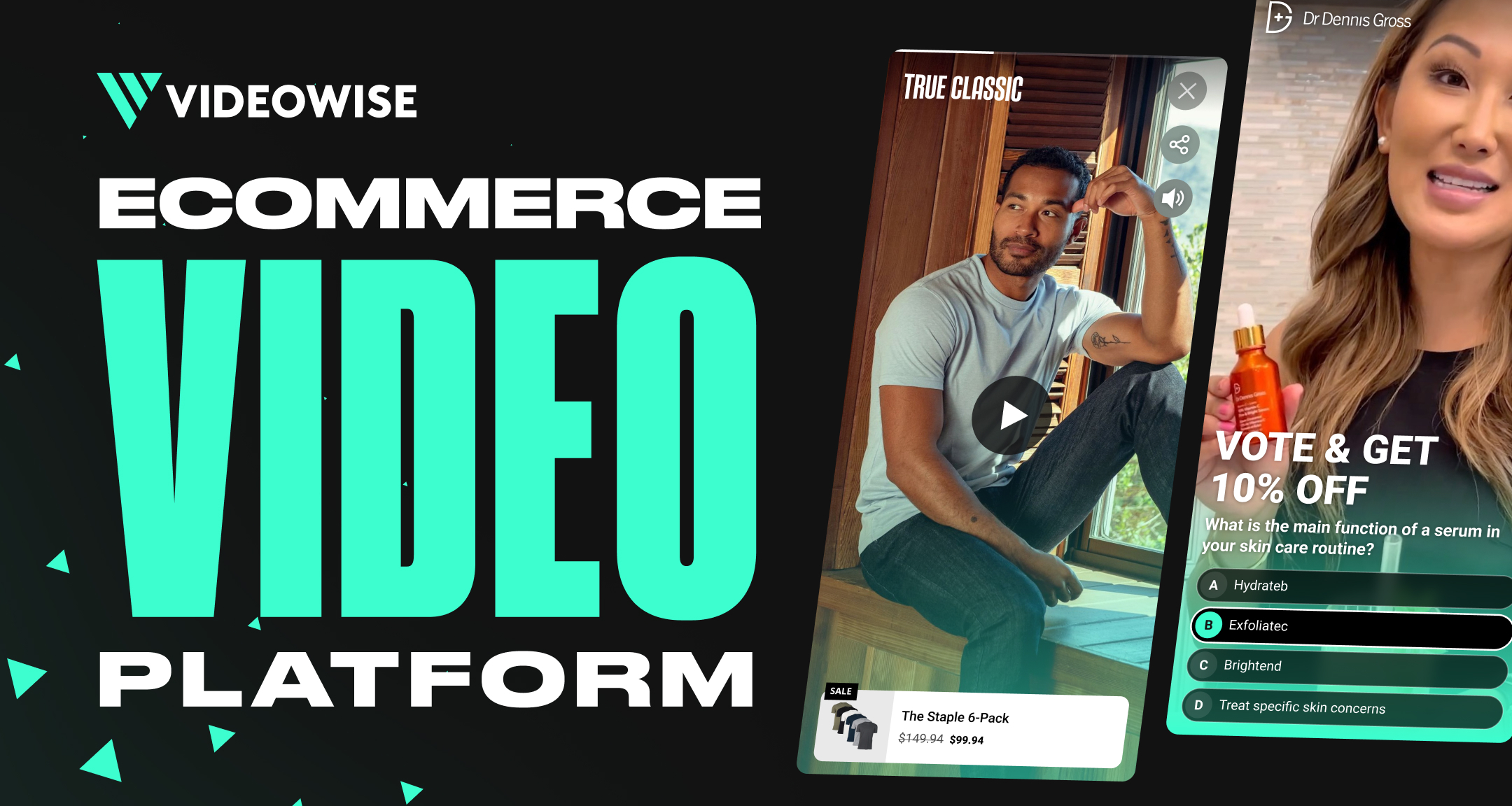 DOVER, US, MARCH 27, 2023 - Videowise, an eCommerce video platform founded in 2021 by product designer Claudiu Cioba, is making headway with its recent seed round funding of $3M led by Slack Fund, with participation from FounderCollective, Underline Ventures, MuVentures and Ratio Ventures.
"At Slack Fund, we are committed to supporting companies driving innovation and big ideas. We are thrilled to work with Videowise as the company brings an innovative, commerce-centric video platform to revolutionize how brands and retailers interact with customers," said Slack Fund Senior Associate Dillon Ferdinandi.
Videowise's first success was with shoppable videos in 2022, generating more than $1M in added revenue from purchases happening straight in Videowise's shoppable video player but also influencing more than $25M in revenue at conversion rates of up to 328% from video shoppers spending up to 4 minutes more per page, watching interactive short form videos.
After switching to Videowise, Dr. Squatch has seen a 3.2% increase in revenue per session in the first 30 days alone. Compared to traditional video platforms, Videowise loads up to 5x faster in page speed performance for online stores.
"Our product reviews and clients' feedback are the best votes of confidence we could receive. We are now embarking on a new journey into eCommerce experiences with a new round of investment led by Slack Fund, which will support our expansion to Salesforce Commerce Cloud and other commerce platforms. Together with our investors, we share an ambitious vision for what commerce-centric video solutions will become - creating highly engaging video shopping experiences, distributed at scale, with zero impact on site speed.", Claudiu Cioba, Founder & CEO of Videowise
Traditional video platforms allow videos to be embedded in just one video per page at a time. Videowise is built specifically for eCommerce from day one to help online stores manage and publish video at scale on a virtually unlimited number of product pages, collection pages, or blogs. It's been a tremendous time saver for the clients.
Since its launch, Videowise's technology has evolved into a full eCommerce Video Platform that powers the entire video infrastructure for direct-to-consumer brands and online retailers.
Today, more than 100 design & development agencies worldwide are building next-generation video experiences for their eCommerce clients using Videowise's highly customizable video components.
With this new round of funding, Videowise aims to develop its video commerce technology stack further for omnichannel video shopping experiences and take its leading place in consumerism's next frontier.
Bogdan Iordache, General Partner at Underline Ventures: Videowise is changing how consumers make online decisions by making videos the central piece of their shopping experience, allowing eCommerce companies to elevate their product presentation. Claudiu and his team have done an incredible job and we're very excited to partner with them.
About Videowise
Videowise is an eCommerce Video Platform that helps brands and retailers to create interactive and shoppable video experiences on online stores to increase engagement and uplift conversion. Unlike traditional video platforms, Videowise offers a commerce-centric video infrastructure that protects page speed, saves merchant time with automation, and offers more insights with advanced video analytics. Using Videowise's swipe-up video playlists, brands and retailers can engage shoppers through interactive product discovery and better communicate their products' value proposition, inevitably driving increased sales growth.
For more information, visit: https://videowise.com
Media contacts:
Videowise:
Alina Steklova
Head of PR
+44 7877 065 350
alina@videowise.com

Alina Steklova
International PR and Marketing professional. Head of PR at Videowise.
Keep up with the latest trends in eCommerce video experiences