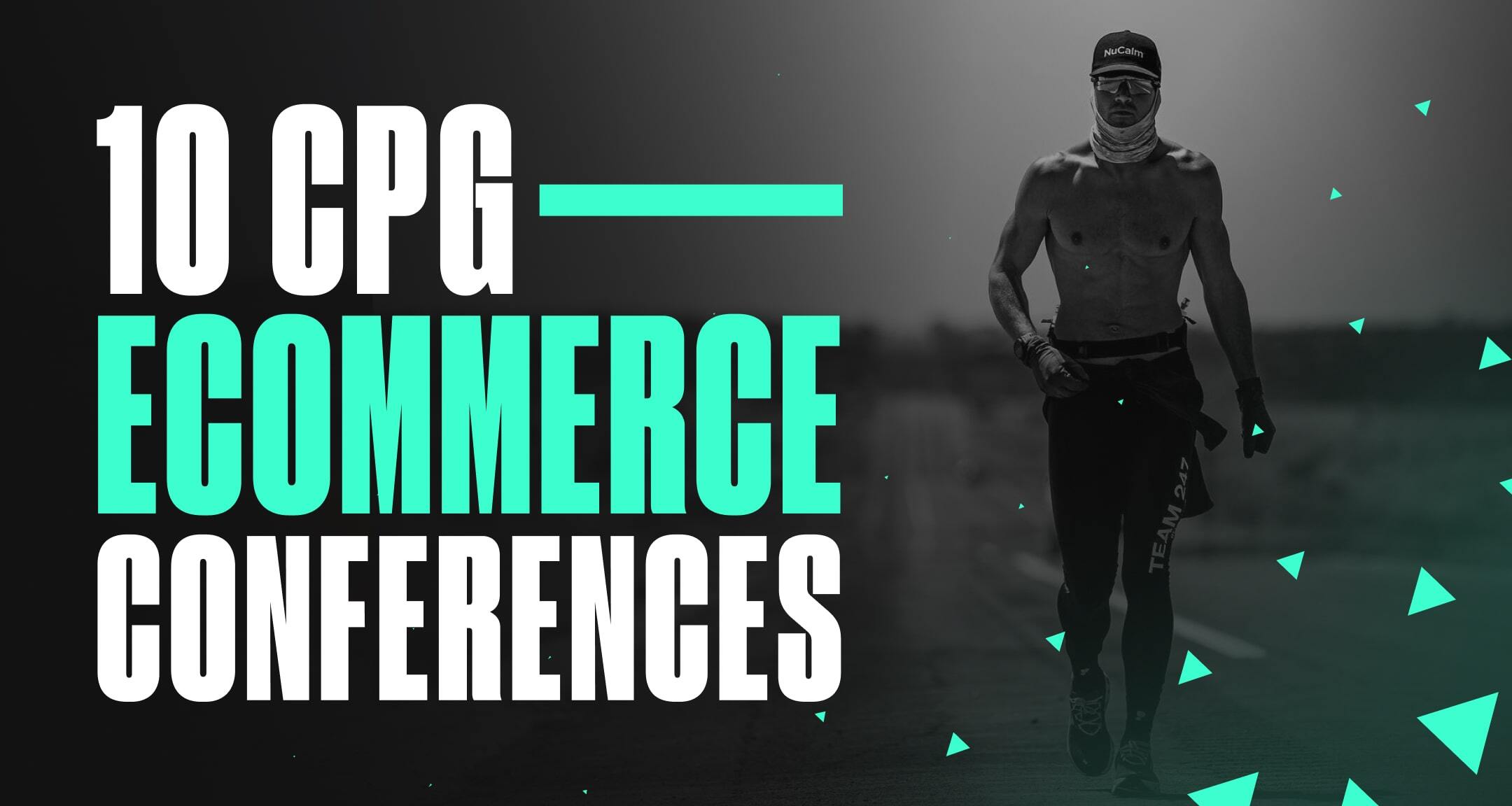 Feeling swamped by the ever-changing CPG eCommerce world?
Hey, we get it. So many store owners and entrepreneurs are in the same boat.
But don't worry. We've got your back with a solution to help you sail through these challenges.
CPG eCommerce conferences are like a goldmine, full of industry insights, networking opportunities, and expert advice tailored to your business.
Just picture yourself mingling with fellow professionals and learning from the best in the biz, who share priceless tips on marketing, sales, logistics, and customer experience – and to top it off, you'll find innovative technology solutions to turbocharge your operations and drive growth.
Attending even one of these events can sharpen your skills, put your brand in the spotlight, and inspire you to take your CPG eCommerce game to new heights.
So, what are you waiting for?
Dive into our curated list of must-attend conferences in 2023 and beyond and equip yourself with the tools, knowledge, and connections to transform your CPG eCommerce business.
6 upcoming CPG eCommerce conferences worth considering for your 2023 calendar
Let us introduce you to some fantastic CPG industry-focused conferences you can plan for this year. The list includes:
1. Digital Food & Beverage
When: June 12-13, 2023
Where: Hilton La Jolla Torrey Pines, California, U.S.
Format: In-person
Agenda highlights: The Digital Food & Beverage conference promises two engaging days of insightful content and networking opportunities. Attendees can expect to hear from beverage industry innovators and thought leaders reshaping the F&B digital space, covering topics such as advanced personalization, rapid digital transformation, and the future of digital customer experiences. The agenda, crafted through comprehensive research with top industry professionals, addresses the most pressing challenges and opportunities. Participants can engage in lively discussions, in-depth workshops, insightful roundtables, and numerous networking activities, fostering meaningful connections.
Experience of a past attendee in their own words:
"I would highly recommend coming here because you're not going to be able to get this much access to this many technology companies, all under one roof. And a lot of the tech companies are here to support small and mid-sized businesses." - Jim Simon, Founder, JimmyBar (a Shopify store selling high protein, low sugar snack bars). Source
More info: Website
2. Retail Innovation Conference & Expo
When: June 13-15, 2023
Where: McCormick Place, Chicago, U.S.
Format: In-person
Agenda highlights: #RICE23 brings together speakers from leading omnichannel, marketplace, and DTC/CPG brands to share insights on thriving in connected commerce. Attendees can explore innovative business models and shopping journeys at the Expo Hall and participate in 12 in-depth workshops. The event also highlights emerging brands adapting to consumer trends and disrupting the industry with new ideas and perspectives.
Experience of a past attendee in their own words:
"I was very impressed with the quality of the content, the engagement, and the networking opportunities that were provided. The perks/giveaways were great too!" - Alicia Littleton, Gerber Childrenswear. Source
More info: Website
3. Groceryshop
When: September 18-21, 2023
Where: Mandalay Bay, Las Vegas, U.S.
Format: In-person
Agenda highlights: Groceryshop, the leading event for grocery and CPG, was founded by the creators of Shoptalk, the world's largest retail and eCommerce conference. The event focuses on the evolution of grocery retailers, such as supermarkets, mass merchants, convenience stores, drug stores, club/warehouse stores, discount stores, and eCommerce players. Attendees can expect to gain insights into the rapidly changing production and distribution of consumer products, including fresh and packaged foods, beverages, beauty, personal care, household, and health products. Notably, Groceryshop 2023 features a dedicated session on mastering shoppable video and social commerce, offering valuable knowledge to help participants stay ahead in the industry.
Experience of a past attendee in their own words:
"This year's Groceryshop was one of the best to date. This event has become the grocery industry event of the year. It is a must-attend event for the consumer packaged goods (CPG) industry." - Aparna Galiasso, Head North America CPG Go-To-Market Strategy & Solutions @Groceryshop 2022 conference. Source
More info: Website
4. Direct to Consumer Executive Summit
When: October 18, 2023
Where: Santa Monica, U.S.
Format: Hybrid
Agenda highlights: This exclusive executive networking event will invite 75+ founders, C-level executives, VPs, and directors from rapidly expanding D2C and CPG organizations seeking top-tier thought leadership and resources for scaling their businesses. Attendees can watch talks featuring best-in-class founders and executives sharing key insights tailored to high-growth D2C companies. The event comprises panels, fireside chats, and workshops led by world-class leaders, providing cutting-edge education on the future of D2C and showcasing the latest direct-to-consumer resources for staying ahead of the competition.
Experience of a past attendee in their own words:
"Today, I met with 15 buyers, the decision-makers. They are helping me grow my business, period." - Michael Bumgarner, Founder, and CEO, Cannuka. Source
More info: Website
5. Sustainable Retail Summit
When: October 18-20, 2023
Where: Copenhagen, Denmark
Format: In-person
Agenda highlights: Attending this two-day event, participants will gain valuable insights into how businesses are actively tackling contemporary sustainability and health issues. They can expect a dynamic agenda featuring engaging keynotes, panel discussions, plenary sessions, and interactive breakout sessions and workshops. These activities will explore practical approaches to accelerate sustainable change and action in various industries.
Experience of a past attendee in their own words:
"The Sustainable Retail Summit brings both retailers and manufacturers together to drive future collaboration. The conference stirs up relevant debates and provides key learnings as well as inspiring stories in our industry." - Franz Speer, Corporate Director of Industry Affairs, Henkel. Source
More info: Website
6. Bewbound Live
When: December 6-7, 2023
Where: Los Angeles, California, U.S.
Format: In-person
Agenda highlights: At the upcoming beer and beverage-alcohol industry event in Los Angeles on December 6-7, attendees can anticipate a collaborative and informative experience. The gathering features high-profile speakers and panel discussions focusing on innovation, investment, retailing, and growth opportunities in the beer business and beyond. Participants will gain actionable insights from industry experts on current topics and get a sneak peek at emerging trends before many competitors. Additionally, the Brewbound Live Pitch Slam offers a platform for budding brands to present their products to an expert panel and in-person audience, receiving valuable feedback and exposure within the industry.
Experience of a past attendee in their own words:
"This 2-day conference was full of fun and inspiration with a great lineup of speakers and sessions spanning from modern consumer values to beer trends/opportunities and management imperatives – all of which are constantly reshaping the future of the beer space." - Diego Pesantes, Fintech. Source
More info: Website
4 popular CPG eCommerce conferences returning in 2024
The list includes some of the most sought-after conferences returning to engage in 2024, chronologically arranged as per their schedules:
1. NRF 2024: Retail's Big Show
When: January 14-16, 2024
Where: Jacob K. Javits Convention Center, New York City, U.S.
Format: In-person
Agenda highlights: NRF 2024 is an event where the entire retail industry will converge to learn from influential changemakers, explore the latest innovations, and build valuable relationships within the sector.
Experience of a past attendee in their own words:
"After a three-year hiatus, NRF 2023: Retail's Big Show was back in full force this January, featuring the best of retail and retail tech. 35,000 attendees. 175 sessions. 1,000+ exhibitors. The buzz was intoxicating as positive energy from retailers and technology partners filled the air in spite of recent economic headwinds." - Cody Shive, Global Partner Solutions Architect for Grocery, Drug, and Convenience at AWS. Source
More info: Website
2. AFFI-CON 2024
When: February 24-27, 2024
Where: San Diego
Format: In-person
Agenda highlights: AFFI-CON, organized by the American Frozen Food Institute, is the leading business event for frozen food and beverage producers, suppliers, and logistics partners. Attracting over 1,500 attendees and 500 companies, this event facilitates one-on-one discussions to explore present and future business opportunities. With a strong emphasis on networking and deal-making, attendees can expect to foster valuable connections and drive business growth within the frozen food industry.
Experience of a past attendee in their own words:
"AFFI-CON has a very special place in my heart. All of our business is really focused around the people we get to meet here at AFFI." - Blair Smittcamp, Wawona Foods. Source
More info: Website
3. Shoptalk
When: March 17-20, 2024
Where: Mandalay Bay, Las Vegas, U.S.
Format: In-person
Agenda highlights: Shoptalk, a gathering of thousands of retail changemakers, aims to shape the future of retail. The event features Meetup, an advanced meetings program that facilitates meaningful connections in the industry. The Shoptalk agenda covers the latest technologies, trends, and business models, addressing the rapid transformation of consumer discovery, shopping, and purchasing across various sectors, including apparel, electronics, beauty, and grocery. The Meetup program democratizes networking by requiring double opt-ins before introductions, ensuring mutually beneficial connections between attendees.
Experience of a past attendee in their own words:
"Shoptalk is a place where digital technology meets business needs that translates to a material competitive advantage." - JuE Wong, CEO, Olaplex. Source
More info: Website
4. DX3 Canada
When: April 16-17, 2024
Where: Metro Toronto Convention Centre, Canada
Format: In-person
Agenda highlights: At the 13th edition of DX3 Canada, the nation's largest retail, marketing, and technology event, attendees can expect to gain valuable insights and experience cutting-edge innovations. The event features two main summits: the Retail Summit, where leading retail professionals and technology experts share their expertise, and the Marketing & Innovation Summit, where top marketing leaders discuss successful branding and campaign strategies. Additionally, the hybrid exhibition showcases the latest technological advancements and ingenious concepts within the industry. Attendees can look forward to an engaging and comprehensive experience in retail, digital marketing, and tech.
Experience of a past attendee in their own words:
"Just wanted to give you and the team a huge thanks for pulling off such a great event. I've been attending DX3 since the very first year, and I wasn't sure how such a networking-driven event would make the transition to virtual. I was very pleasantly surprised at how easy it was to connect with vendors and sponsors, and other attendees. The sessions I attended were very well done, and the technology seemed to work well." - Elizabeth Williams, Candler Chase. Source
More info: Website
Plan your next transformational interaction
Attending the right conferences can prove to be a game-changer for your business.
These events provide invaluable industry insights, networking opportunities, and cutting-edge solutions tailored to your business needs.
Make room in your calendar for at least one of these conferences.
You never know when a chance encounter, a golden nugget of wisdom, or a groundbreaking approach could spark transformative growth and catapult your CPG eCommerce business to new heights.
In the meantime, how about experiencing the power of shoppable videos for your eCommerce website with a virtual walkthrough of Videowise's leading eCommerce video platform? Book your free personalized demo now.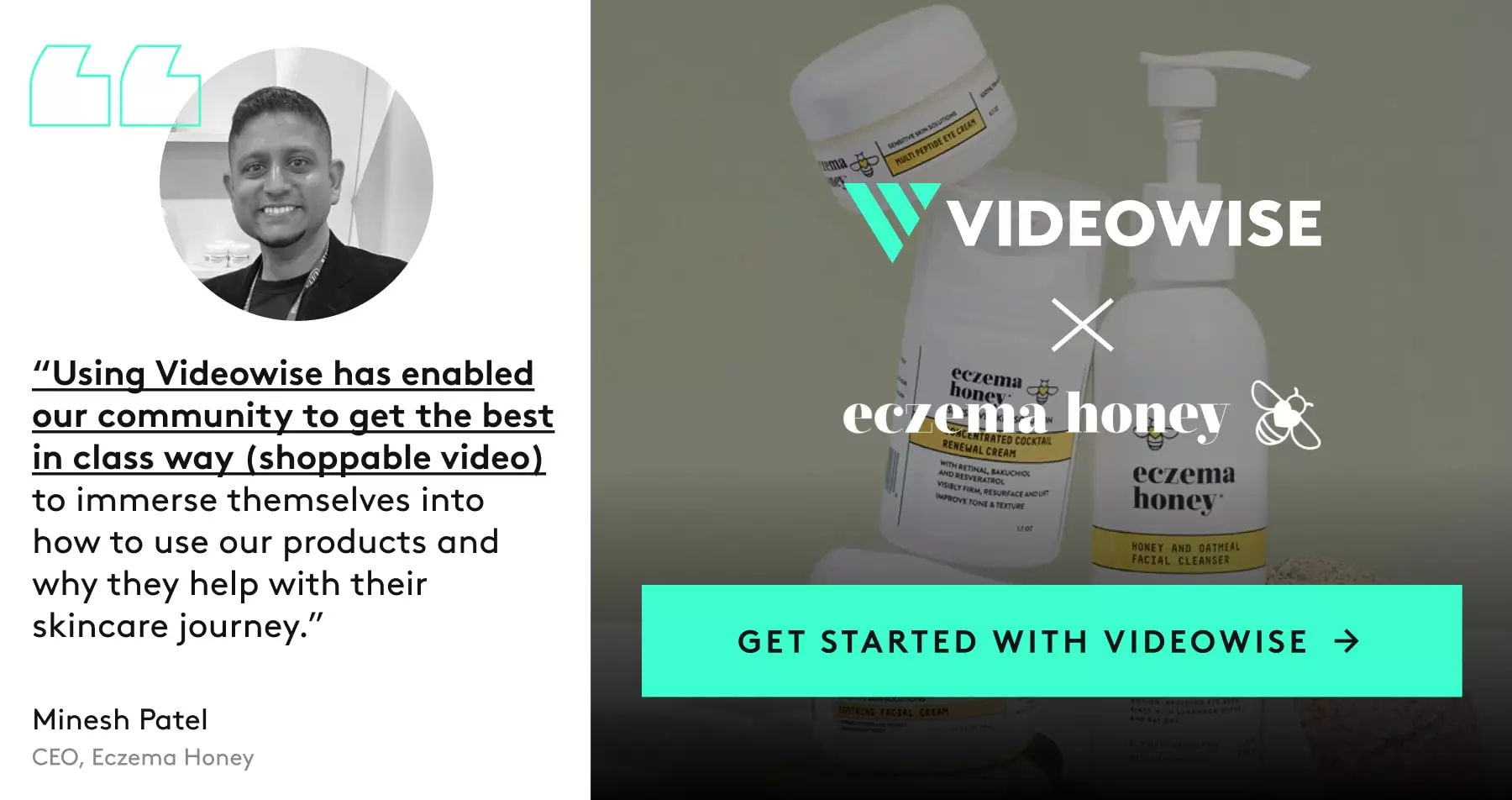 Keep up with the latest trends in eCommerce video experiences