Strategy and creativity.
That's what most people will say you need to create a successful video marketing strategy.
In reality, there are a couple of actionable steps and tips you should check off your list to ensure you're doing things right.
The ultimate goal? A well-crafted video marketing strategy will not only attract potential customers, but it will also help to tell a story that will captivate and engage them.
Whether you want to share product tutorials, show off customer reviews, or give an inside look at your business, a video marketing strategy can transform even the smallest of eCommerce stores into a successful business.
Today, I'll walk you through everything you need to know to create a video marketing strategy for your eCommerce product and more eCommerce video marketing tips for creating a video content strategy that sells!
1. Set your video marketing goals
The first step to creating a video marketing plan is to think about your goal.
Your goals will largely depend on each stage of the marketing funnel: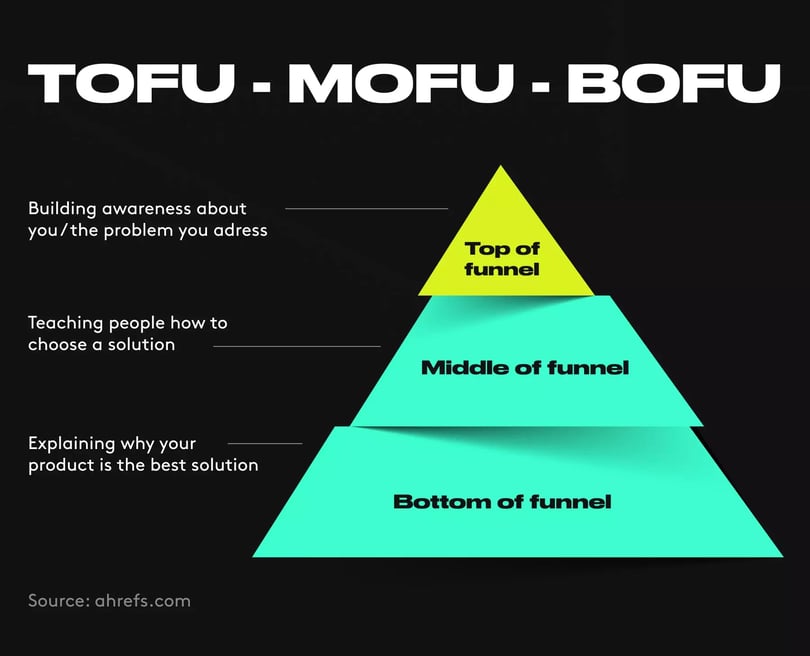 At the very top of the marketing funnel, you're looking at building awareness and getting your product in front of more people.
At the middle of the marketing funnel, you're talking to people who already know they need a product like yours and are evaluating various options. This is the perfect time to establish trust and aim to get more engagement.
At the bottom of the marketing funnel, you've got to bring in all the resources you have to convince prospects to convert and choose your product among all others.
2. Define your video target audience
In other words: It's time to build your buyer personas!
A buyer persona is a detailed [fictional to some extent] representation of a group of people who represent your target customers. By researching your target market and understanding their needs, pains, and jobs to be done, you can create buyer personas that will guide your video marketing strategy effortlessly.
Start by listing out all of the characteristics that define your target customers. This can include:
Age
Gender
Location
Career
Interests
Hobbies
To get this information, use research tools like surveys and focus groups, organize quick interviews with them, or just check out what they're talking about on social media.
Remember: Try to create buyer persona profiles early on for every type of customer you have. This will ensure you're not missing out on a potentially large audience and you can put together a video content strategy that speaks to each one of them.
Here's an example of what a buyer persona document could look like for an eCommerce brand: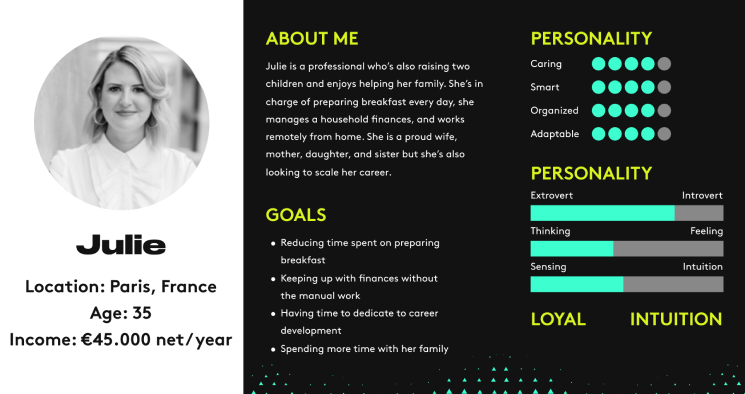 Where to start?
To create a video marketing strategy, start by considering the goal of these marketing videos. This [together with getting a good understanding of who your target customers are] will dictate exactly what types of videos you need to create, what topics you should tackle, how long a video will be, and how you can distribute it.
Remember always to keep an eye on the video metrics too. You can test new trends and video styles, but I recommend focusing your efforts on what works.
Above all, optimize for higher conversions. Converting your content into shoppable videos is always a good idea, as it can increase conversions by as much as 21%.
Keep up with the latest trends in eCommerce video experiences