See how top 53 D2C stores have grown to $100 million, with quick and easy insights from 29 of the best tech companies and agencies on Shopify.
explore the e-book
explore
the e-book
Chapter 1
Introduction
1.1
Overview of the Ebook
1.2
Importance of Reaching $100 Million in Annual Revenue
Chapter 2
The $100 Million Store Journey
2.1
Understanding the Path to $100 Million
2.2
Key Milestones and Challenges
2.3
The Role of Technology in Scaling
Chapter 3
Our Partners Role and Success Stories


3.5
Coalition Technologies






Chapter 4
Common Strategies and Tips
4.1
Strategies for Scaling eCommerce Stores by Ecommerce Boost & Vervaunt
4.2
Leveraging Technology for Growth by eCommerce Tech

4.3
Tips from Successful Store Owners by Zettler Digital

Chapter 5
Conclusion
5.1
Recap of Key Insights and Takeaways
5.2
Encouragement for Aspiring Ecommerce Entrepreneurs
5.3
Call to Action for Further Collaboration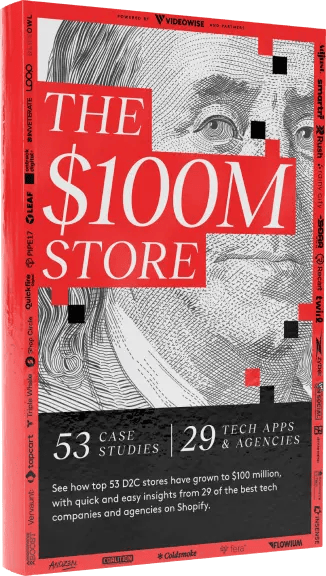 +110 pages on the best strategies for ecommerce
By submitting your information you agree to our
Privacy Policy
. We will only contact you about our products. You may unsubscribe at any time.
+110 pages on the best strategies for ecommerce